So you want to visit Malaysia but you don't have a whole lot of time. That's OK, in this post I'm going to give you a "Peninsular Malaysia in a rush" itinerary. And by "rush" I mean nine days. You can, if you must, cut back one day or so in Penang and Malacca, and make it one week.
Rather than highlight beaches and jungles, this itinerary centers around cultural sights, especially UNESCO World Heritages sites. From beautiful George Town in Penang to charming Malacca, Malaysia has culture, history, and cuisines seeping out of its pores. Its extraordinary diversity means you'll never be bored … or hungry.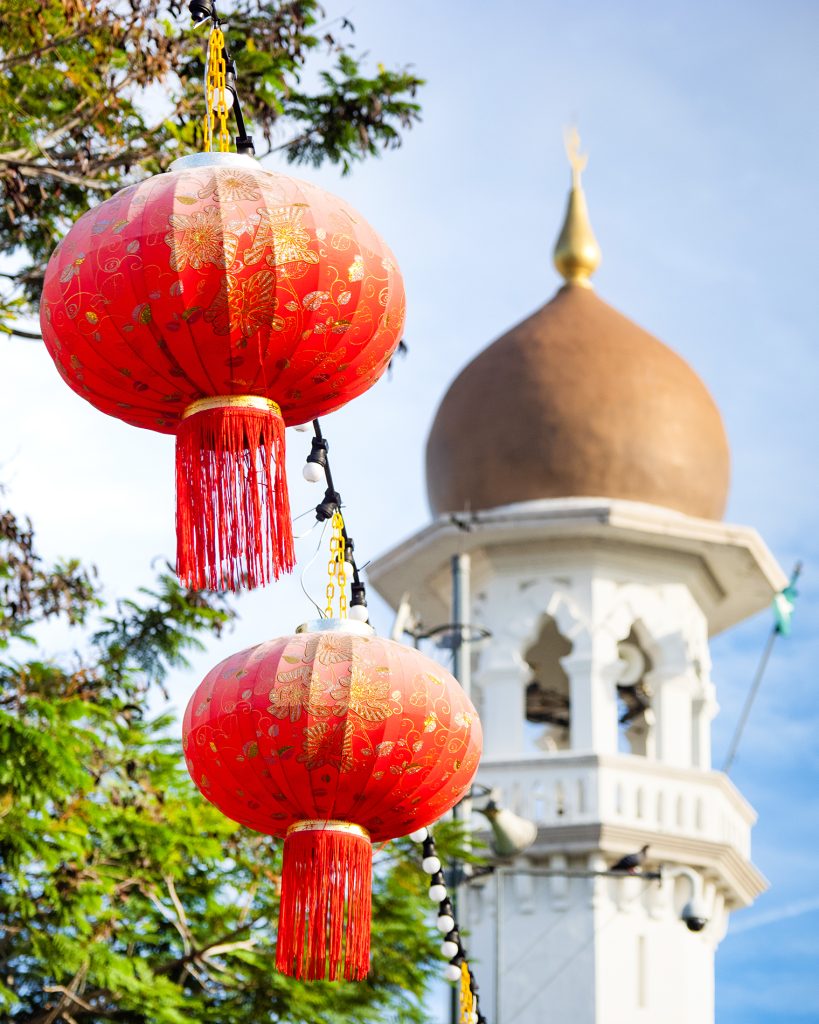 Why Visit Malaysia Now
But why Malaysia and why right now? Unlike neighboring countries, Malaysia has not quite bounced back from the drop in foreign tourism as a result of the COVID-19 pandemic. Vietnam and Thailand, for example, are rapidly returning to pre-pandemic numbers, but Malaysia is lagging behind. In 2019, Malaysia welcomed over 26 million tourists, but in 2022, only roughly 3 million people visited the nation. This is a significant difference in terms of revenue and, obviously, in terms of crowds.
What this means on the ground is that your tourist money will be more useful in Malaysia than in its well visited neighboring countries. By visiting now, when the tourist economy is hurting, you can, in a very small but concrete way, help the Malaysian tourist industry get back on its feet. There are benefits for you too. Visiting now means fewer crowds. You'll get to enjoy this beautiful country without being elbow to elbow with tourists, as you would be in other Southeast Asian countries, and as you likely would have been in 2019.
This won't last for long, tourism is bound to return to its pre-pandemic numbers, so now is your chance.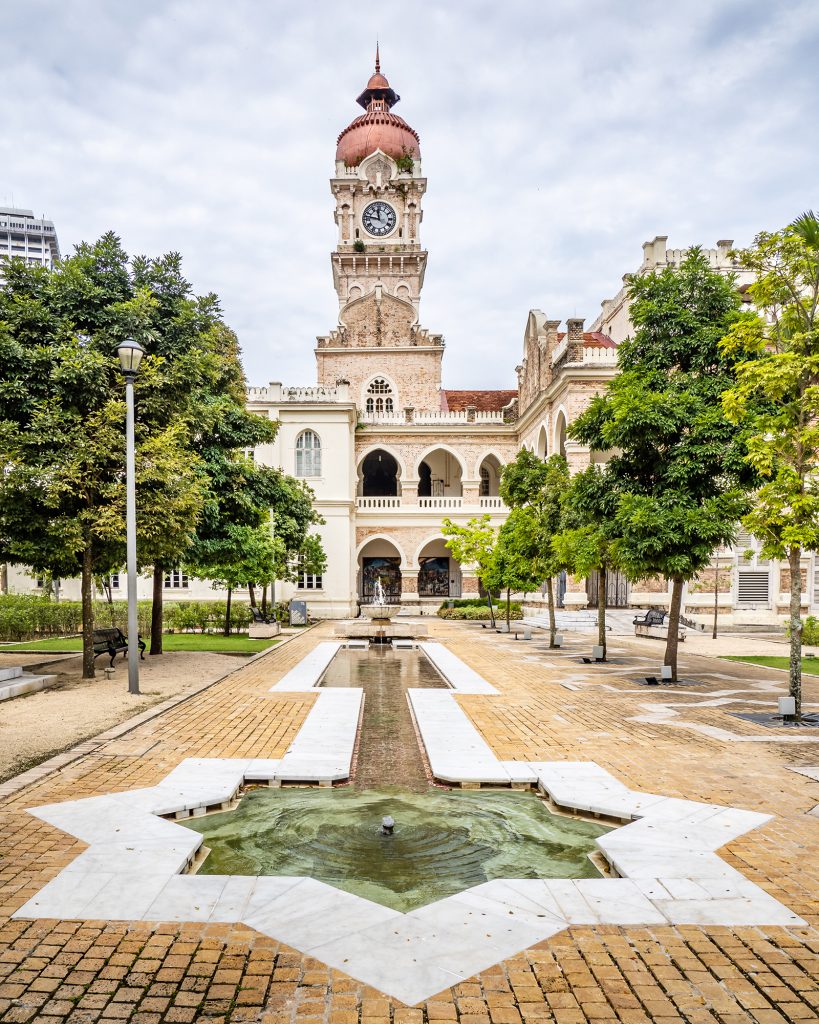 How to Get Around
This itinerary starts in the island of Penang, which has an airport with domestic and international flights. There are non-stop flights from Bangkok, Phuket, Singapore, Ho Chi Minh City (Saigon), Hong Kong, Jakarta, and a few other Southeast Asian cities. There are also some direct domestic flights, including to and from Kuala Lumpur and Malacca, the other two cities in this itinerary.
Peninsular Malaysia is relatively small and you can easily get around by train or bus. Even with direct flights to KL and Malacca, the train is easier, even if it is not faster. The Penang train station is across the water in the mainland. You can take a passenger ferry from George Town or you can get a Grab (similar to Uber) that will take you across the bridge.
The train journey from Penang to KL is approximately 4 hours and trains depart regularly. From KL to Malacca the easiest and cheapest way is to take the bus, which can take anywhere from 2 hours and 15 minutes to over 3 hours, depending on the bus company and traffic. The KL bus station is easily accessible by public transport, and the Malacca bus station is a short taxi ride from the center of town.
How to Use this Itinerary
I'm organizing the itinerary going from North to South, but you can also start South to North, depending on how you arrive in Malaysia.
Although this itinerary gives you places to see in each city, this is more of a guide on how to divide your days than an hour-by-hour deal. We all have different priorities in what we want to see, what we want to experience, and so it is important that you make some decisions for yourself.
That said, I will share some of my personal must-sees and must-dos. Do with that what you will.
Itinerary
Days 1-3: George Town, Penang
If you arrive in George Town in the afternoon, take a respite from the heat in your hotel room. When the worst of the afternoon heat is over, wander around this stunning UNESCO World Heritage city. You will experience a blend of Chinese, Indian, and Malay cultures reflected on the architecture, the people, and the food.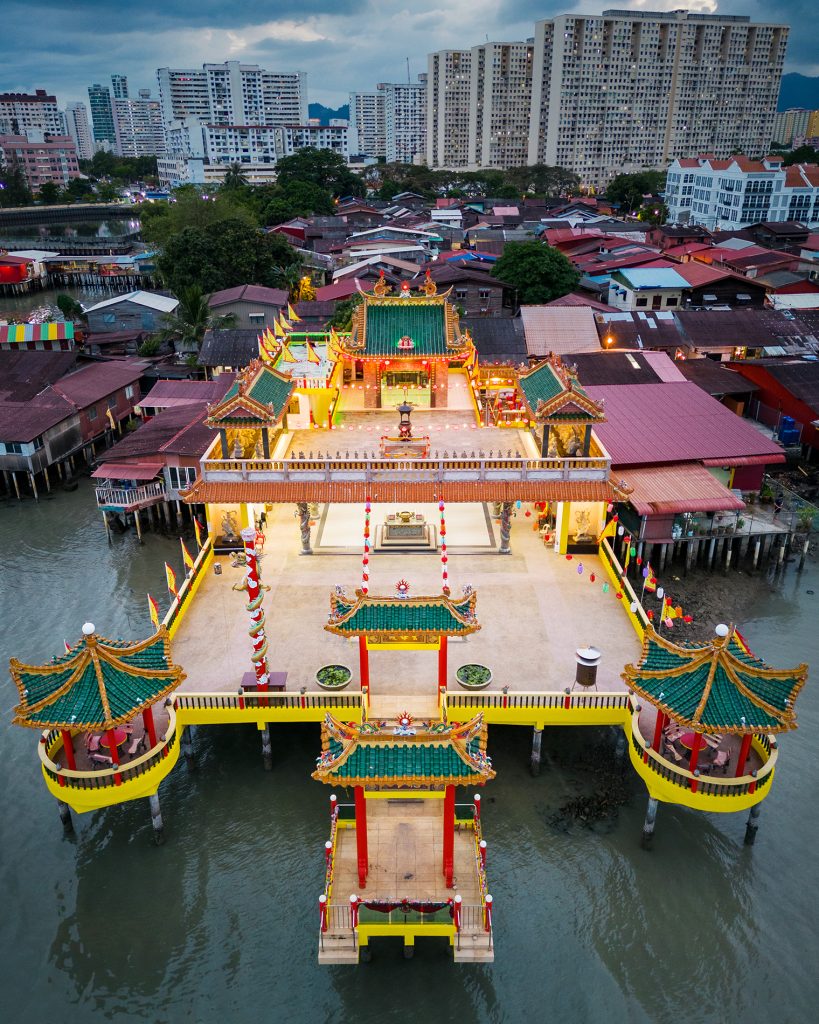 Keep an eye out for the fantastic street art that George Town is known for. In the evening, have dinner in one of the many restaurants in Little India. For dessert, try cendol from one of the street vendors.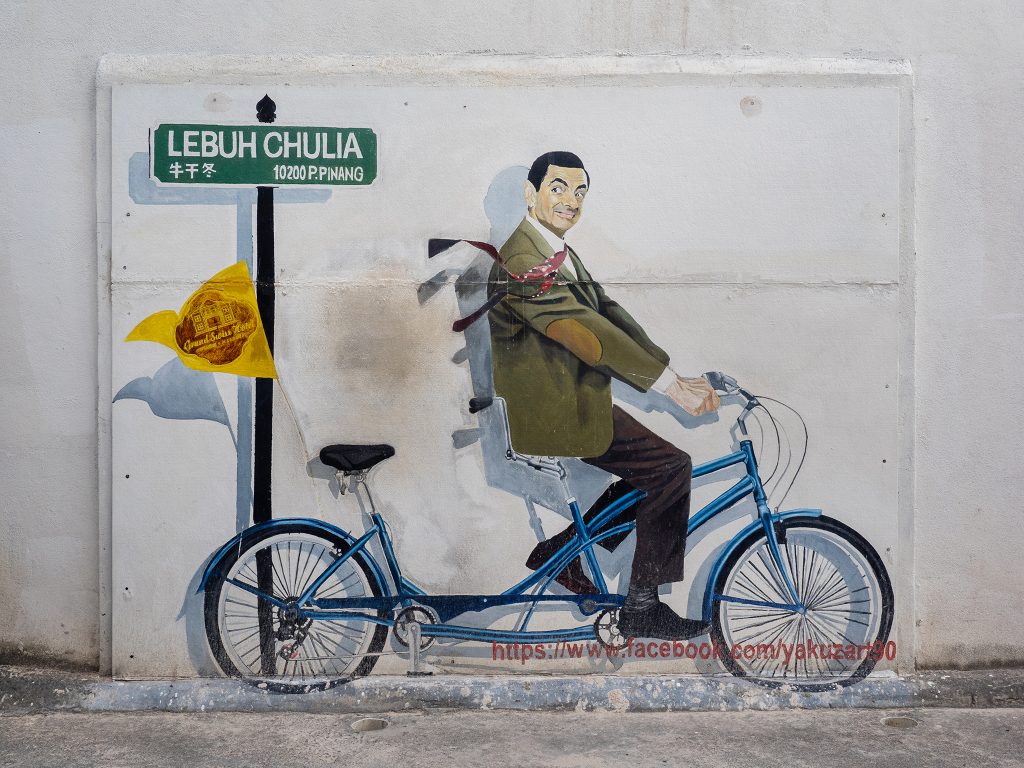 The next day, wake up early to see the sunrise over the water. You can walk to Fort Cornwallis, which offers a good vantage point.
One of the main attractions in George Town are the Clan Jetties. People still live in these jetties and so they have rules you must follow. Chew Jetty is open for visitors starting at 9am, even if you see people coming and going before that.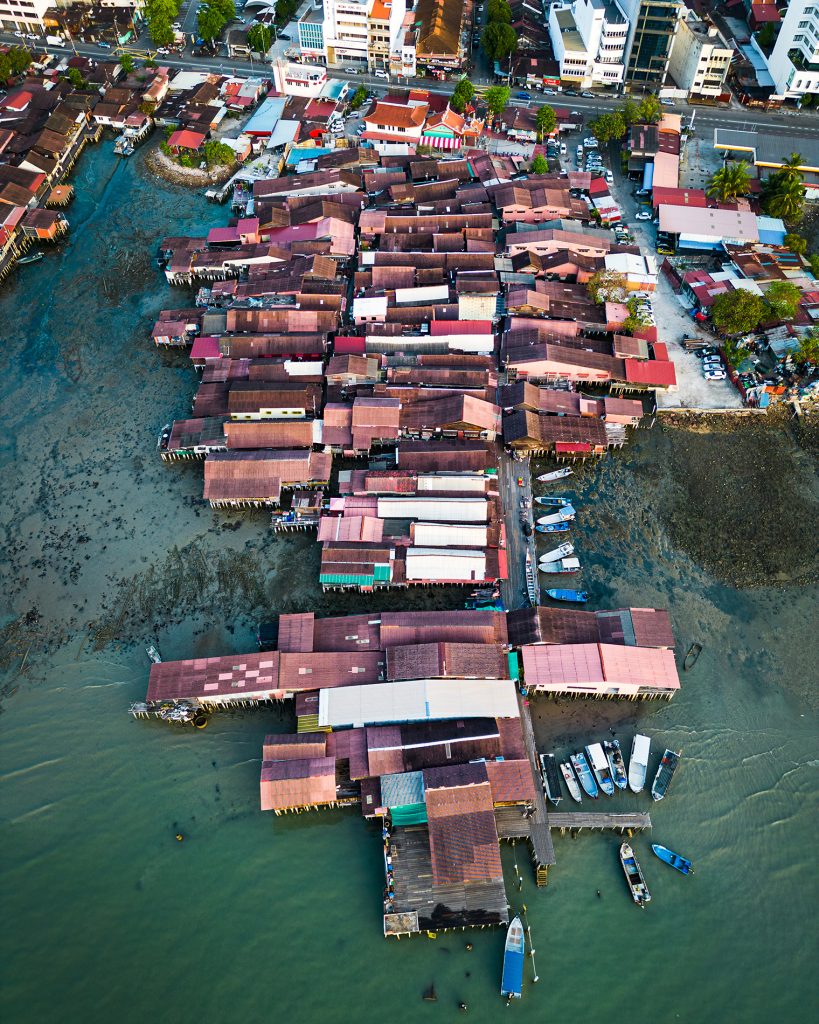 Walk around the jetties, take in the history, buy a trinket or two. When you are hungry for lunch (or a late breakfast!), make a bee line for Chew Jetty Big Bowl Noodles. They have some of the best noodles not just in George Town but in Malaysia, period.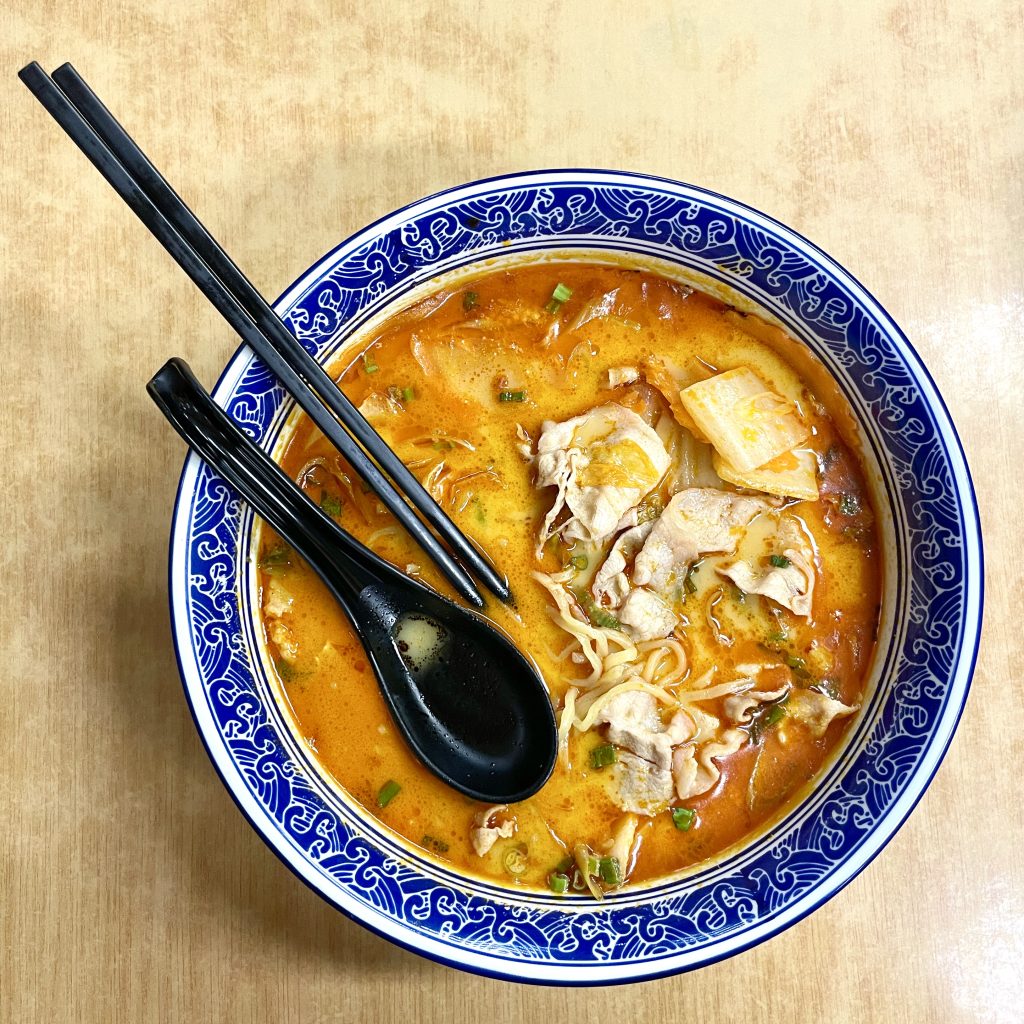 Spend the rest of the day exploring the town and indulging in the world-class food that George Town has to offer.
On the last day, wake up early and take a day trip to Kek Lok Si Temple in Air Itam.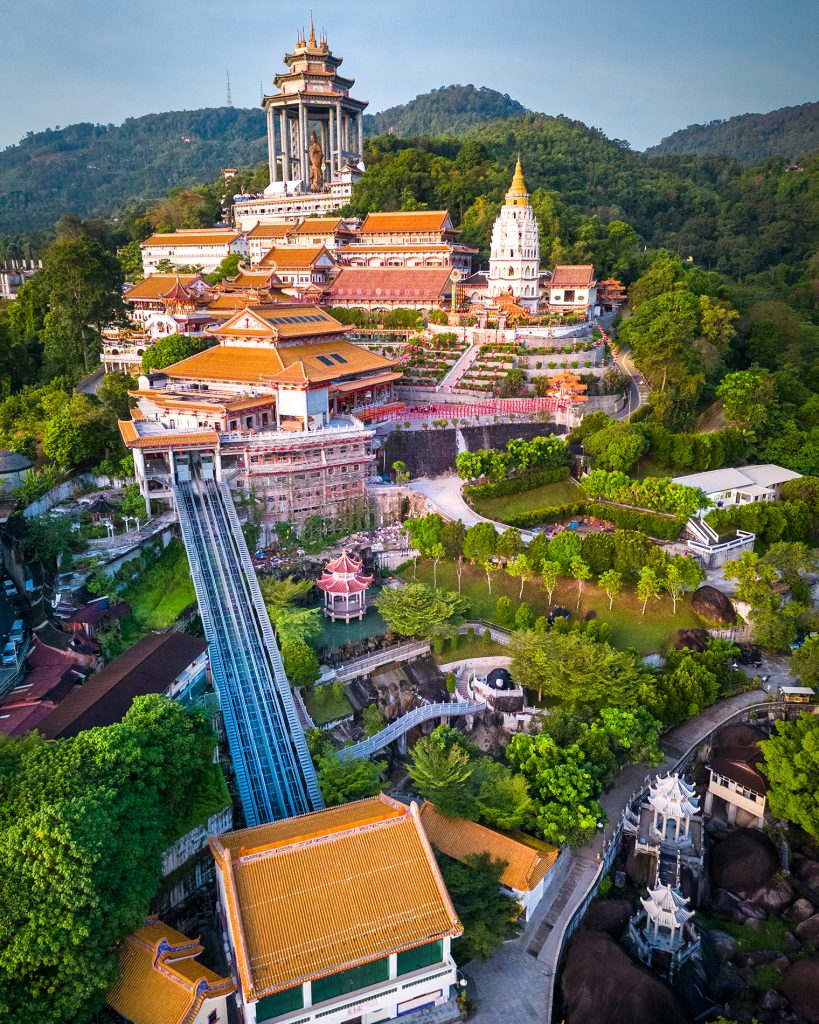 Days 4-6: Kuala Lumpur
Spend the first two days wandering around Kuala Lumpur. Of course you must visit the Petronas Towers and KLCC Park, but KL has so much more to offer. Don't neglect the area around Merdeka Square, with its beautiful colonial buildings and mosques. Here you will also find the River of Life, at the point where the Gombak River and the Klang River meet. This is the site of the original settlement and in the evenings a beautiful display of lights and water transforms the river into a magical sight.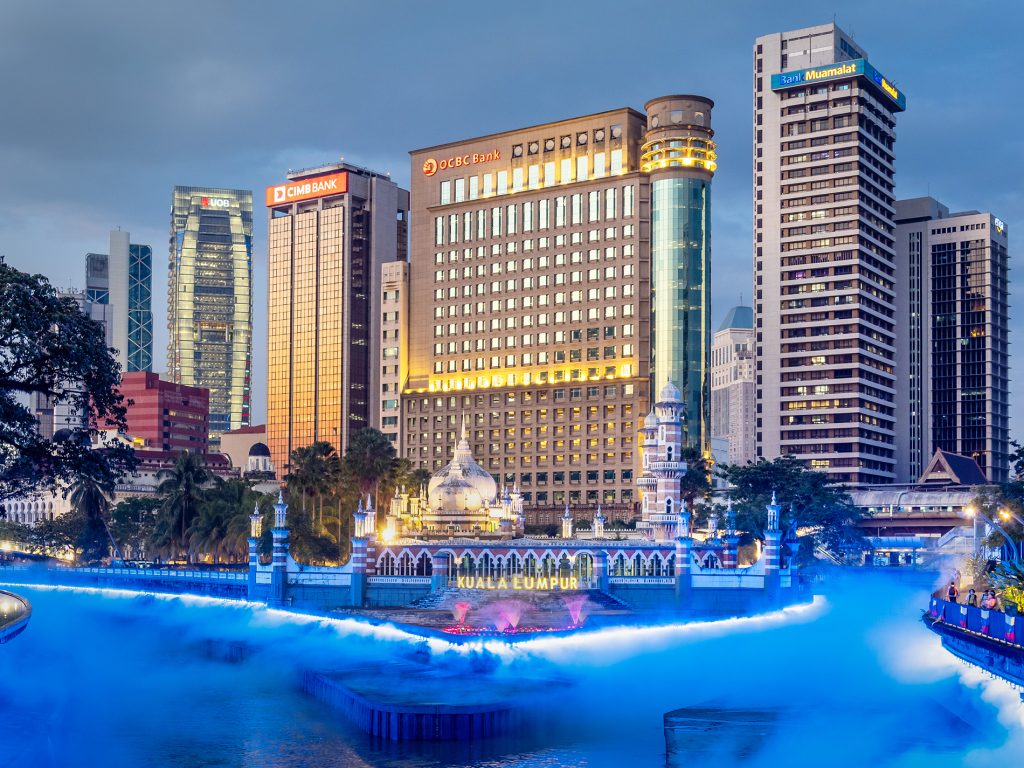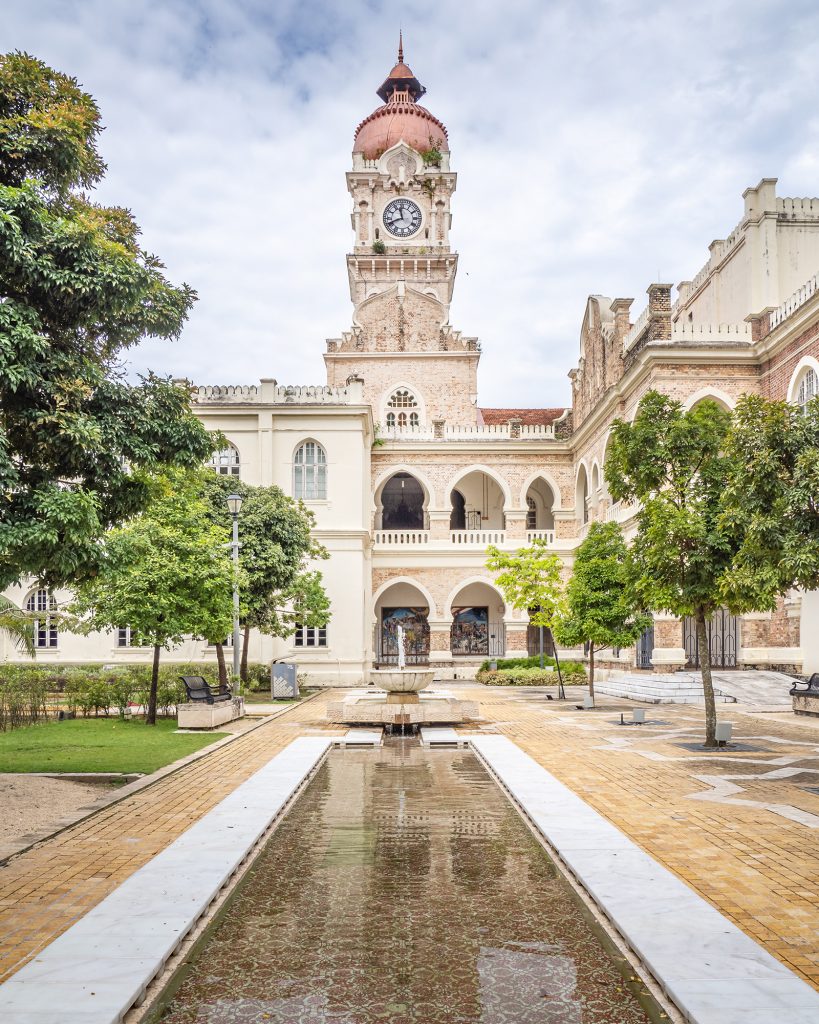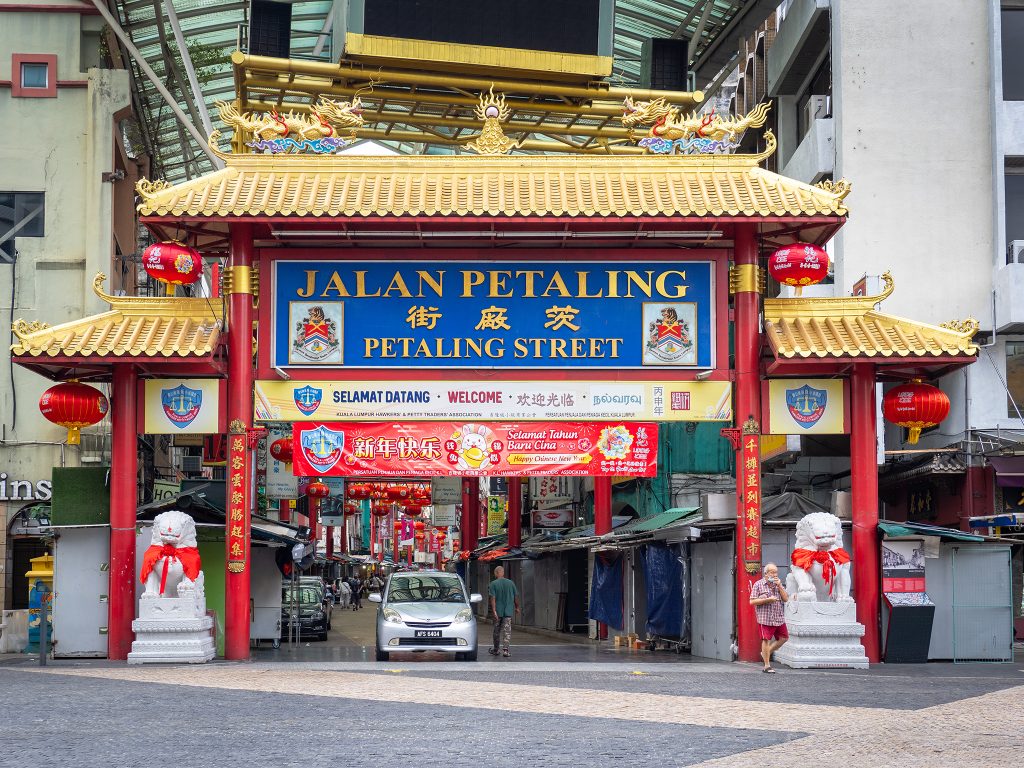 On the third day, take the KTM Komuter train to Batu Caves for an unparalleled experience. The caves are home to Hindu temples and they boast an impressive golden statue of Murugan, the Hindu god of war. The entire place has a larger-than-life vibe.
The stairs are stunning, and they are not nearly as bad to climb as you would think. Be ready to share them with pilgrims carrying offerings, chanting, and singing.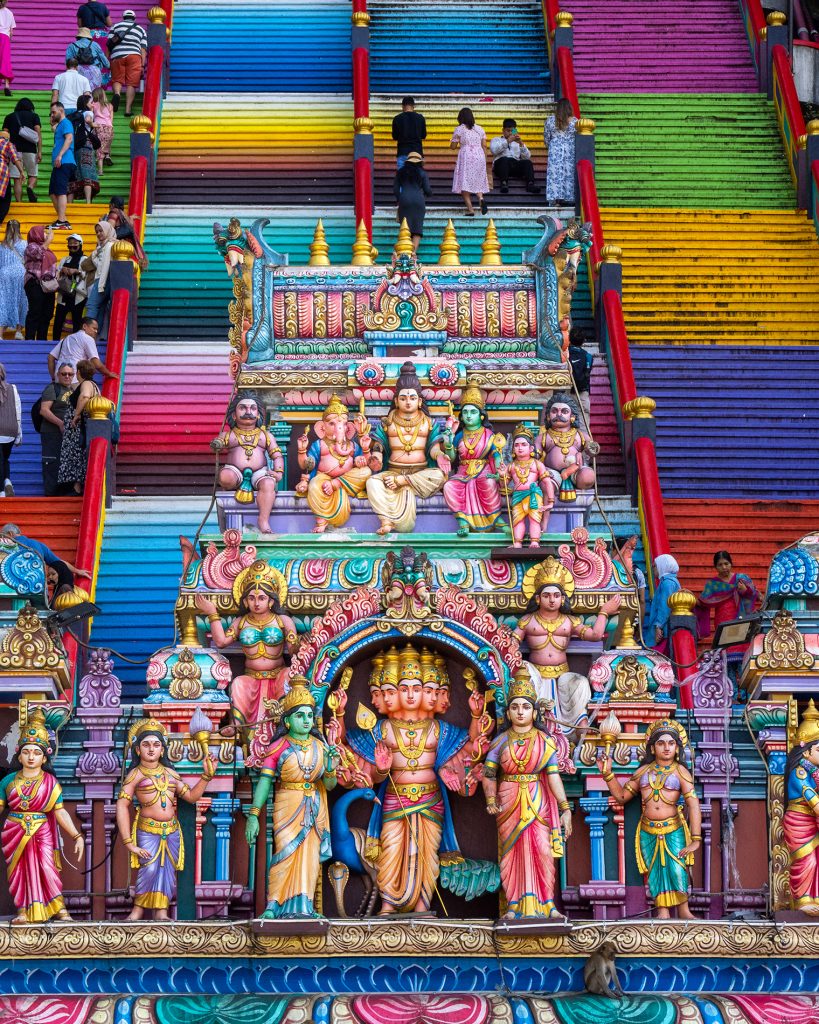 Days 7-9: Malacca
Take a morning bus from KL to Malacca and be prepared to experience one of the most beautiful cities in Asia. From the colonial architecture to the mosques and Buddhist temples, the charm of Malacca is undeniable.
There's also a Hard Rock Cafe, so there's that. Yay for globalization and Americanization! [This is sarcasm].
The historic center is small enough to cover on foot, which is fantastic when you are trying to take an afternoon break from the heat and sun. Your hotel is never more than a few minutes away by foot.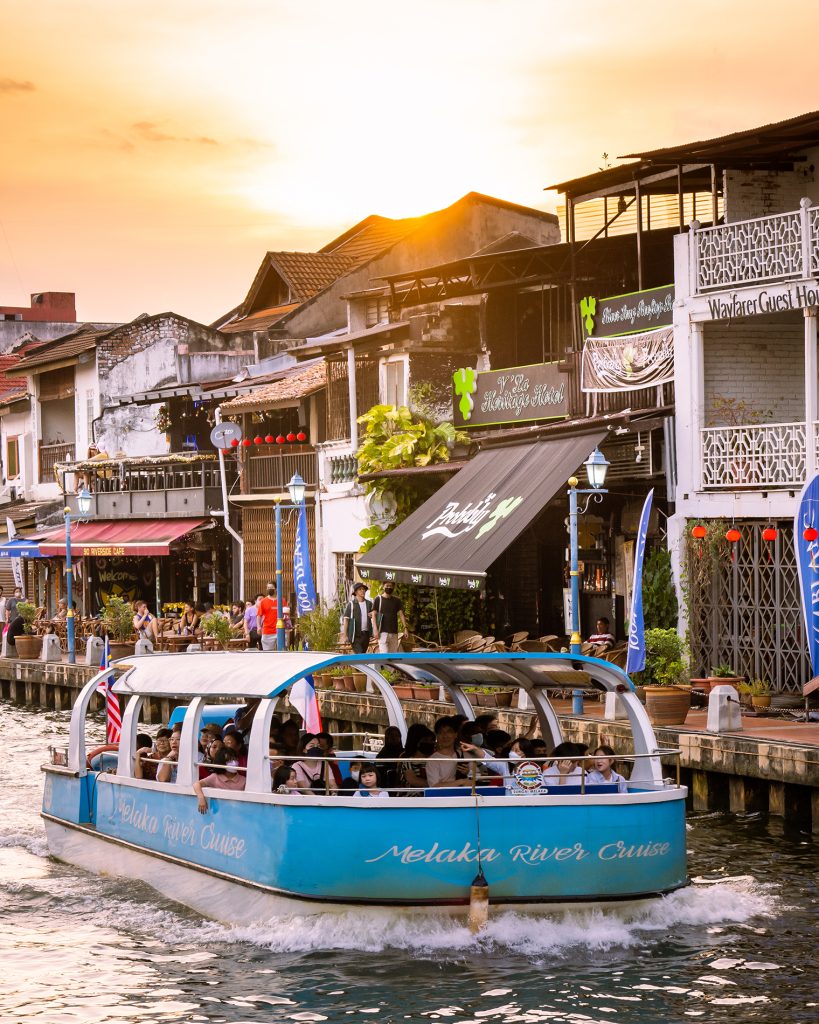 Despite its beauty and charm, Malacca is not a very busy place … unless you come on the weekends. On Friday, Saturday, and Sunday, it feels like the whole of Malaysia and Singapore decend upon Malacca for the Jonker Walk night market. The market, which very much caters to tourists, is chock-full of food vendors in addition to the shops and restaurants that line the street. This IS a shoulder to shoulder experience.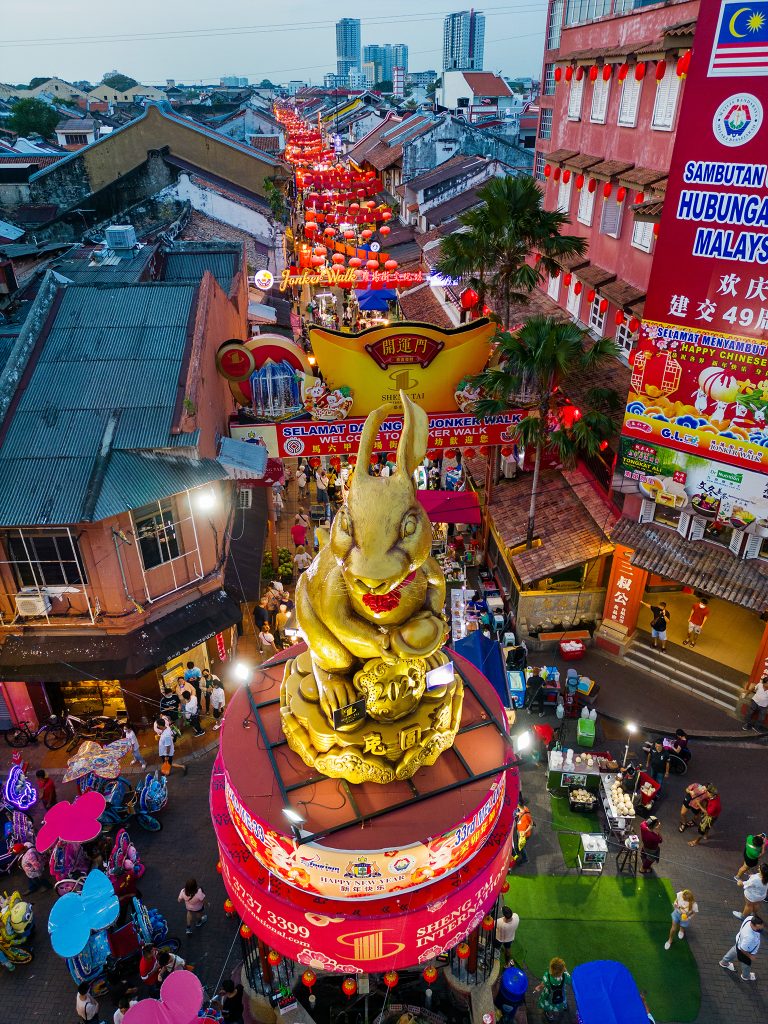 Keep in mind that hotel rooms are difficult to find during the weekends so plan ahead.
At other times though the city is enjoyable without a lot of tourists. The town is full of historic sites like the Dutch Square and surrounding buildings, the river walk, museums, mosques, etc. There is something for everybody in Malacca. Don't forget to try Nyonya cuisine, one of the hallmarks of the area.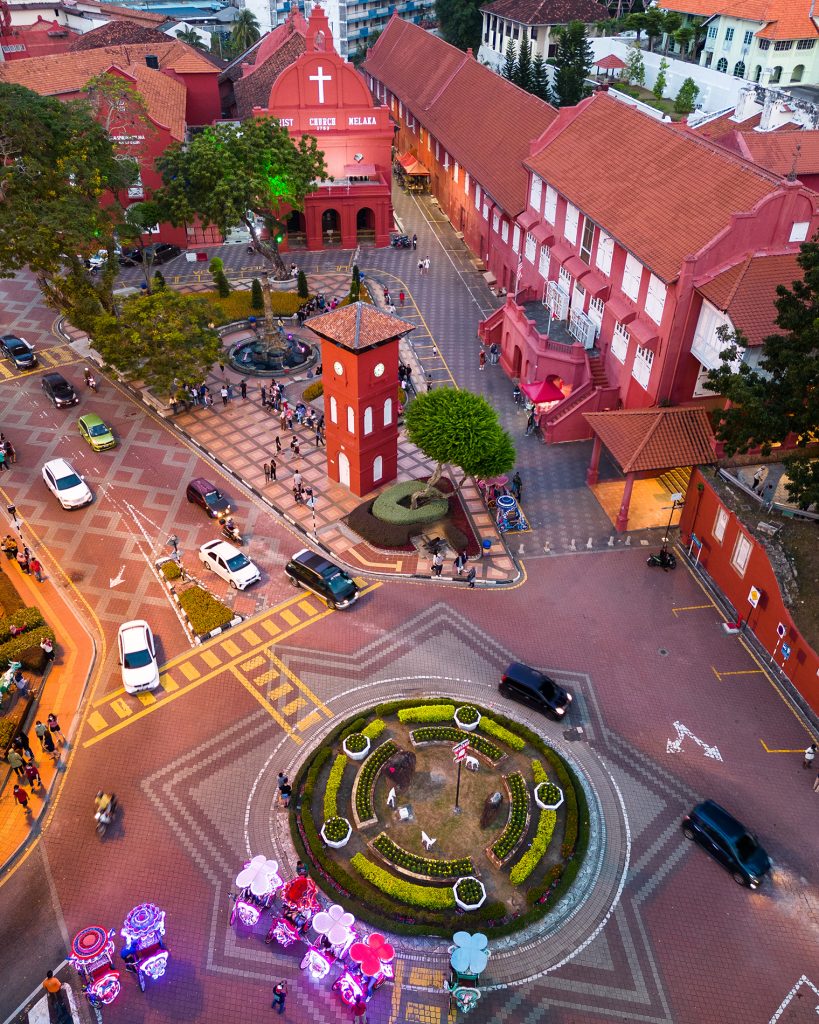 On the last day, wake up early and explore the city just as it starts to come alive.
From here, you can either go back to KL to fly out or maybe continue by bus to Singapore. And that's Malaysia in a hurry!
Closing Thoughts
I hadn't really given Malaysia much thought aside from Kuala Lumpur before I started planning my visit. I knew little of the history of the region, let alone how incredibly multicultural Malaysia is. But every day I spent there, immersed in its culture, its food, its ambiance, I learned a bit more about what an incredible place this is.
The food is fantastic, the architecture stunning, the temples unrivaled. And to boot, it is not crowded, and people on the street weren't trying to sell me something at every turn. This, if I'm being honest, is the best part.
---